We are the most trusted jewellery brand that believes in enriching your special moments with the charm of gold and diamonds. We are your ultimate destination to have fine and strikingly beautiful designs of jewelry. Our exciting range of fine pieces of jewelry studded with precious stones brings uniqueness to your personality and glorifies your persona. Crafted with sheer dedication our every product is worthy and value for money.
We don't believe in just selling the jewellery but making the dreams come true. We cater to the mesmerizing bridal designs and the blend of traditional with contemporary works to bring the best. Our collections are innovative, unique and extraordinarily stunning that make you look gorgeous in your every special moment.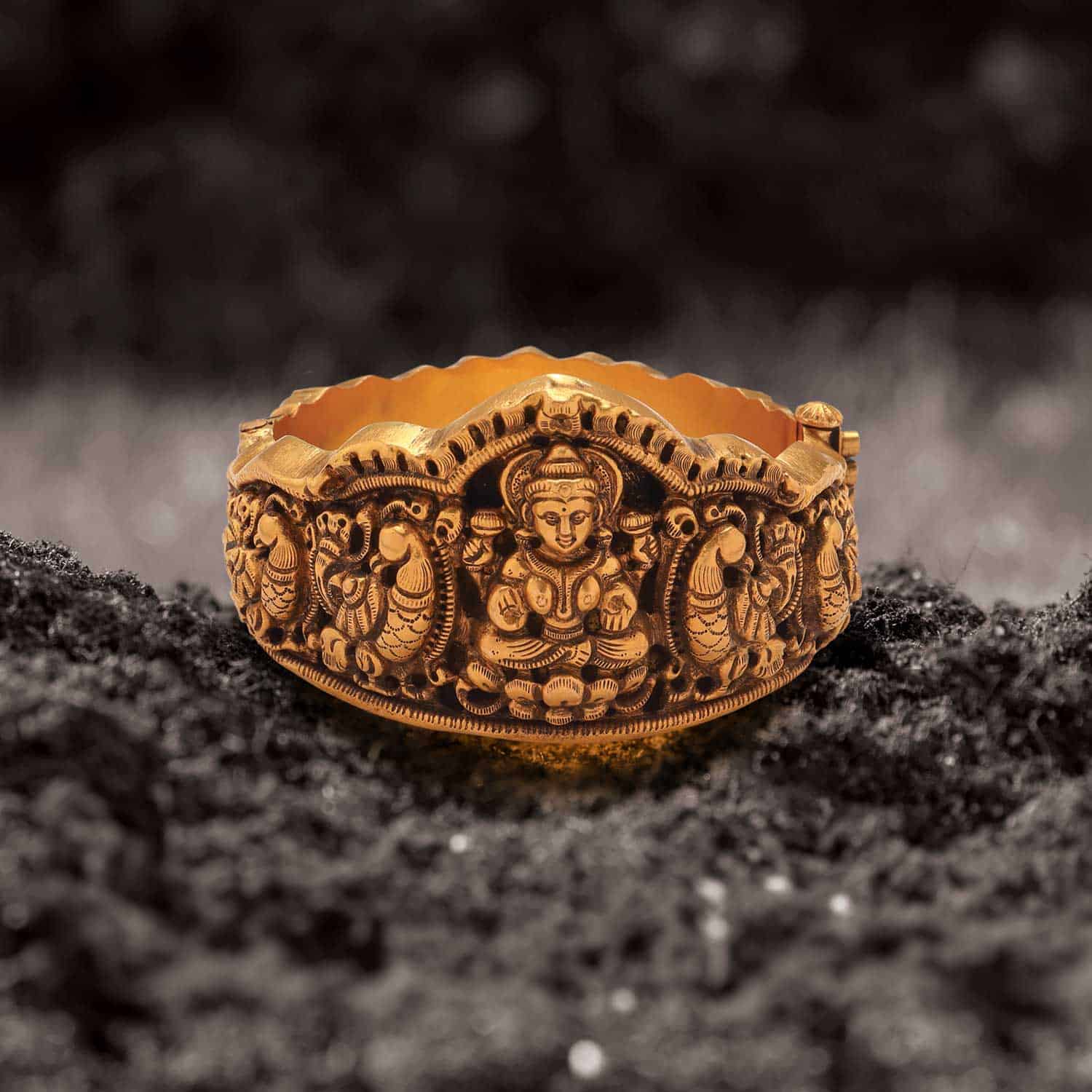 At S.L Shet Jewelers we strive to cater to the needs of every customer. We have a huge and exclusive collection of gold jewellery, silver jewellery and wears, diamond jewellery, antique jewellery, rose gold, bullion jewellery, and precious stones. We bring a variety with style so that you can match your jewellery with the outfit and occasion. Following ethical, transparent and honest business practices we give you an unmatched experience in jewellery shopping.
Subraya Laxman Shet, popularly known as SL Shet, was born in a humble family in Byndoor near Kundapur. At a young age, Sri SubrayaLaxman Shet arrived at Mangalore, to learn the art of jewellery design under Shri Vasudev Shet at the Mukhyaprana temple. After a short span in Bombay, he returned to join Shri K.R.K Shet, his maternal uncle and worked as a diligent artisan in his workshop. After working with him for quite a long time, a dream of setting up his own proprietary concern budded in his young mind. As freedom from the British rule harbingered the Indian horizon with the dawn of 1947, Subraya Laxman Shet strode ahead to turn his dream into a reality by establishing SL Shet Diamond House at KS Rao Road, Mangalore, the same year that his eldest son Raghunath Shet was born.
The city of Mangalore has been dynamic from time immemorial and its demographics altered easily owing to the fact that it is open to all four modes of transport, making it known as the Gateway of Karnataka. Subraya Laxman Shet' s passion and prodigious craftmanship made him a household name in the city. His ability to visualize and materialize the love for jewels that the Mangaloreans had, made him the most adored jeweler of the coastal city. In 1968, just as the jewellery gained name, fame and prosperity and was in the glitterati, death laid his icy hands on the proprietor.
On the aftermath of this, his elder son Raghunath Shet took over the business as the younger sibling Ravindra Shet was a minor of 14 years. During this time, the business rose to the pinnacles of success and became a glorious monopolist in Mangalore, growing from strength to strength with the far sightedness of Mr. Raghunath Shet, a great visionary who understood the pulse of the Mangalorean jewelry enthusiasts.
With the onset of the Silver Jubilee year in 1972,the proprietary went on to become a partnership firm blazing a new trail with its revamped logo that was conceptualized by Mr. Raghunath Shet himself. He was solely responsible to bring about a paradigm shift in the realms of jewelry making in Mangalore by setting up a retail showroom for gold and diamond jewelry. The shop was refurbished and was renamed as SL Shet Jewellers and Diamond House in 1989. The business model transformed as S.L Shet Diamond house stopped dealing with gold jewelry making and carved a niche of being a solitary silver wing of SL Shet Jewellers and Diamond House. In 2016, Mr.Ravindra Shet who was a partner of the firm parted ways to begin a separate firm named SL Shet Diamond House at Lady Hill and the SL Shet Jewellers and Diamond House resumed its business in the same place where it started off in 1947.
Today the SL Shet Jewellers and Diamond House, is administered by the sons M. Raghunath Shet. We triumph with pride to be the most trusted jewel brand of Mangalore,who have a special place in all your hearts with the set of values infused into us byour illustrious founderwhose dream has raised us to be the most preferred Jeweler of Mangalore. The delight in your eyes and the glee in your smiles as you touch , feel and adorn every piece of jewelry that our artisans make for you with elite elegance, is what makes every jewel a fine masterpiece poised with the stellar brilliance of your desire to own them .